ANNOUNCING A NEW ALBUM:  'THE COINCIDENTALIST' by HOWE GELB scheduled for release November 5th, 2013 on New West Records.   The current solo self release 'DUST BOWL' limited edition CD is a preamble to this new upcoming full band record and tour.  http://www.newwestrecords.com/howe-gelb
PASTE MAGAZINE Published at 4:05 PM on August 21, 2013
Howe Gelb has quite the proven track record as a musician, logging three decades of work and a successful career with band Giant Sand to boot. The Coincidentalist, Gelb's forthcoming New West Records debut, Gelb continues to infuse his lyrics with honesty and meaning.
"A coincidentalist is a fellow who recognizes several incidences occurring at once and their relativity, and therefore utilizes them," explains Gelb of the album's title. "Not so much as an omen and definitely not bearing on the reasons of each occurrence, but instead taking it as a signpost, a critical point in nature that says, 'Stop and pay attention here. I'm not telling you which way to go. That's up to destiny – destiny will come along and tell you which way to go. But until destiny gets here, all I can tell you is stop and pay attention.'"
While Gelb's got your attention, check out the first track from The Coincidentalist, "Vortexas," in the link below. The song features Will Oldham (Bonnie Prince Billy) and will be available on Sept. 3. The Coincidentalist is set for release on Nov. 5.
To hear "Vortexas" go to: http://www.pastemagazine.com/blogs/av/2013/08/song-premiere-howe-gelb—vortexas.html
Howe Gelb produces KT Tunstall's new record : Invisible Empire//Crescent Moon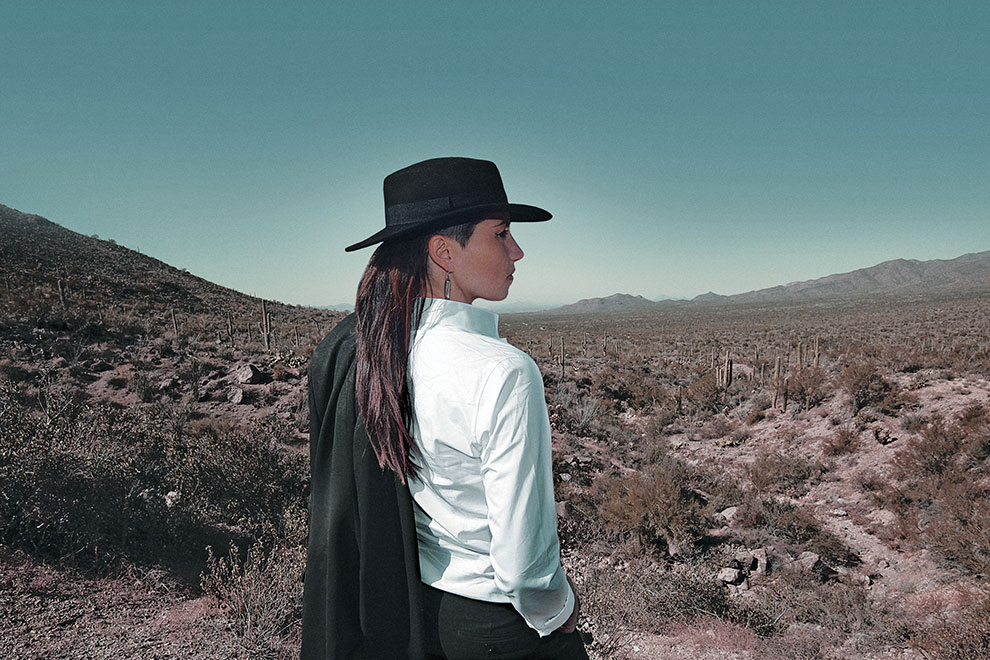 WAY OUT IN THE DESERT, KT TUNSTALL FOUND HERSELF.
There she was, in cactus-country, Arizona, far from the adoptive London scene that provided the backdrop to four albums, 4 million sales, one Ivor Novello and one Brit Award, and further still from the Scottish folk heartland that had nurtured her. She was working with Giant Sand frontman Howe Gelb; maverick, desert punk spirit, a storied musician and producer. In Tucson's Wavelab Studios, the pair were recording a set of songs that had bloomed into life, almost without Tunstall knowing it, and that foreshadowed two momentous events that would make summer 2012 a turning point in the 37-year-old singer/songwriter's life.
"I'd always had this yearning to crack open my ribcage and be able to let everything out," she reflects. She had attempted it through her personal journal writing, but had never had the confidence – the unselfconsciousness – to do it in song. "And then last year led to it all happening without even trying anymore," says Tunstall. She's referring to the death of her dad last August, then, the following month, her split from her musician husband. "But you know, the first half of the record was written before any of that happened, so there is a kind of weird savant quality to it."
The result: an album of two halves, both temporally and physically. Invisible Empire//Crescent Moon straddles either end of 2012, the year KT Tunstall's world was rocked from its axis before settling on a new emotional orientation. Each was recorded in Arizona, and both are swaddled with atmosphere, poignancy and, yes, hurt – but, also, hope. One, oddly, prefigures the losses that were to come; the other, beautifully, captures a new, reinvigorated state of being in the aftermath. Together, they combine to create the album of Kate Victoria Tunstall's life.
full article at:  http://kttunstall.com/biography
album sampler video:  http://www.youtube.com/watch?annotation_id=annotation_114951&feature=iv&src_vid=nUGrnrr3WkE&v=nUGrnrr3WkE#t=6m35s